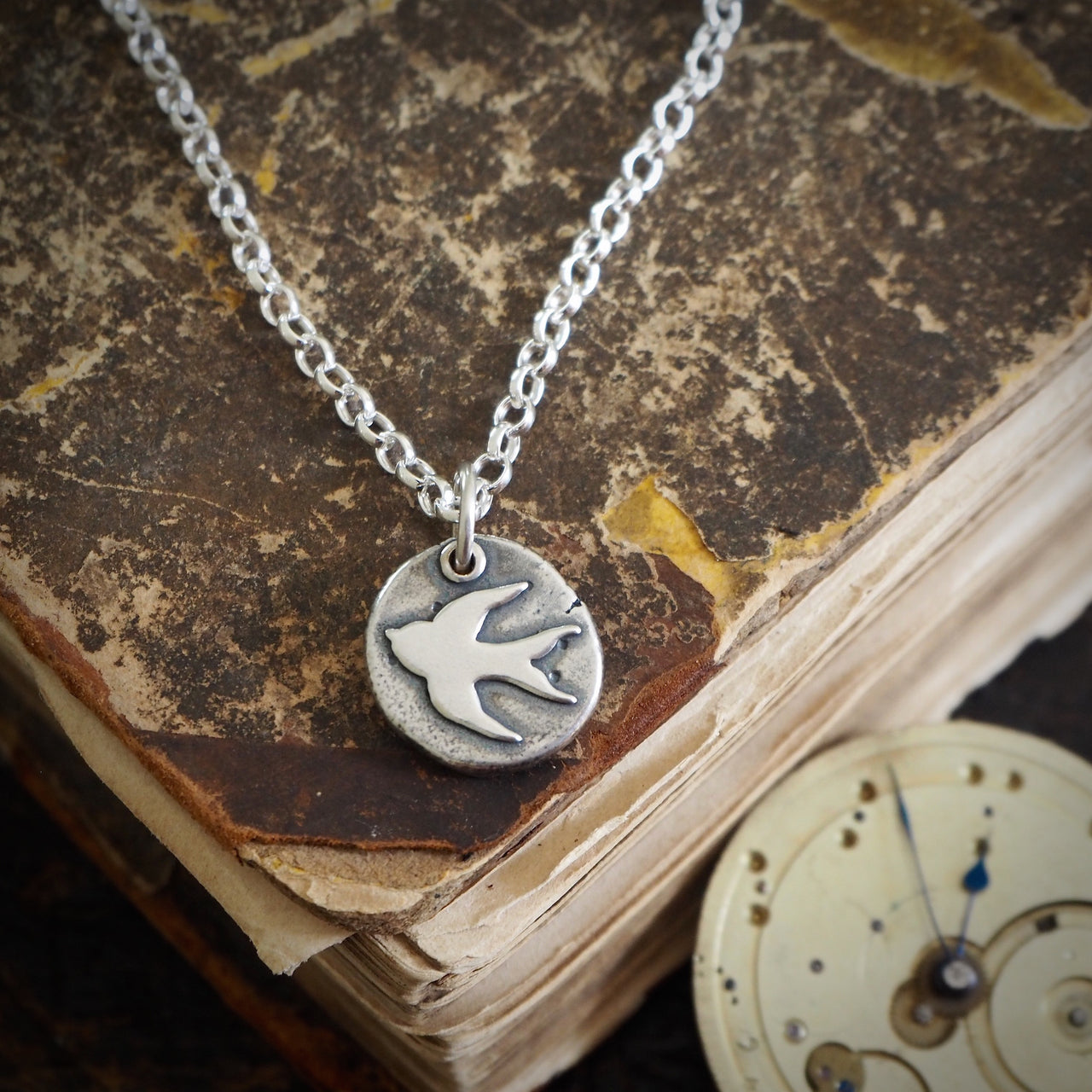 A swallow is sometimes seen as a symbol of love, freedom and hope, sailors would often have them tattooed to mark time at sea.
An aged looking nugget charm featuring the silhouette of a stylised swallow hangs from a 22" belcher chain, perfect length and weight chain for men and women alike.
Charm is approximately 15mm.